The new normal lounge experience
Thought I'll share some updates on what the 'new normal' lounge experience is like at Hilton. Stayed at Hilton Tokyo Bay recently and as most people will know, the lounge is still closed due to the ongoing world affair. So instead of the "normal" lounge experience, currently they have partitioned a part of the main restaurant area as a make shift lounge.
The "Lounge"
The offerings available during the day are still the same with coffee / tea / nibbles.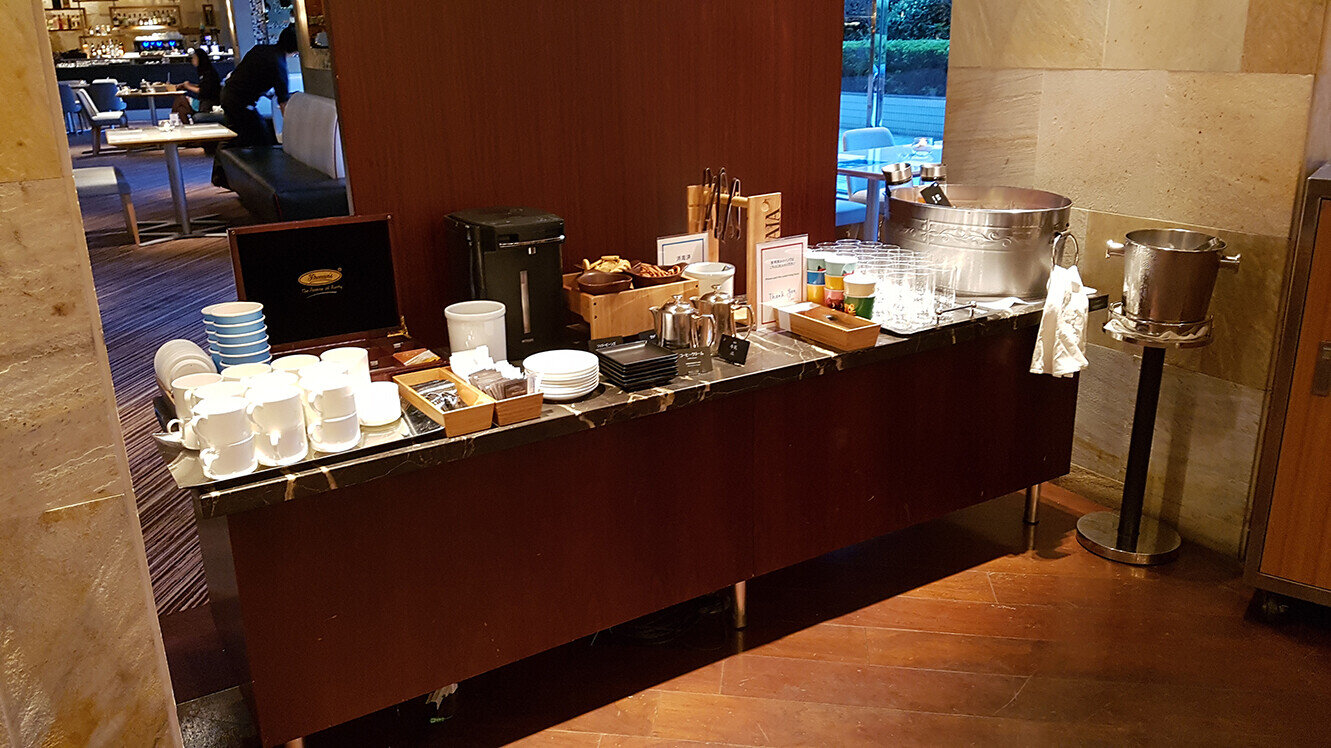 Including the offering of alcohol during cocktail time in the evening.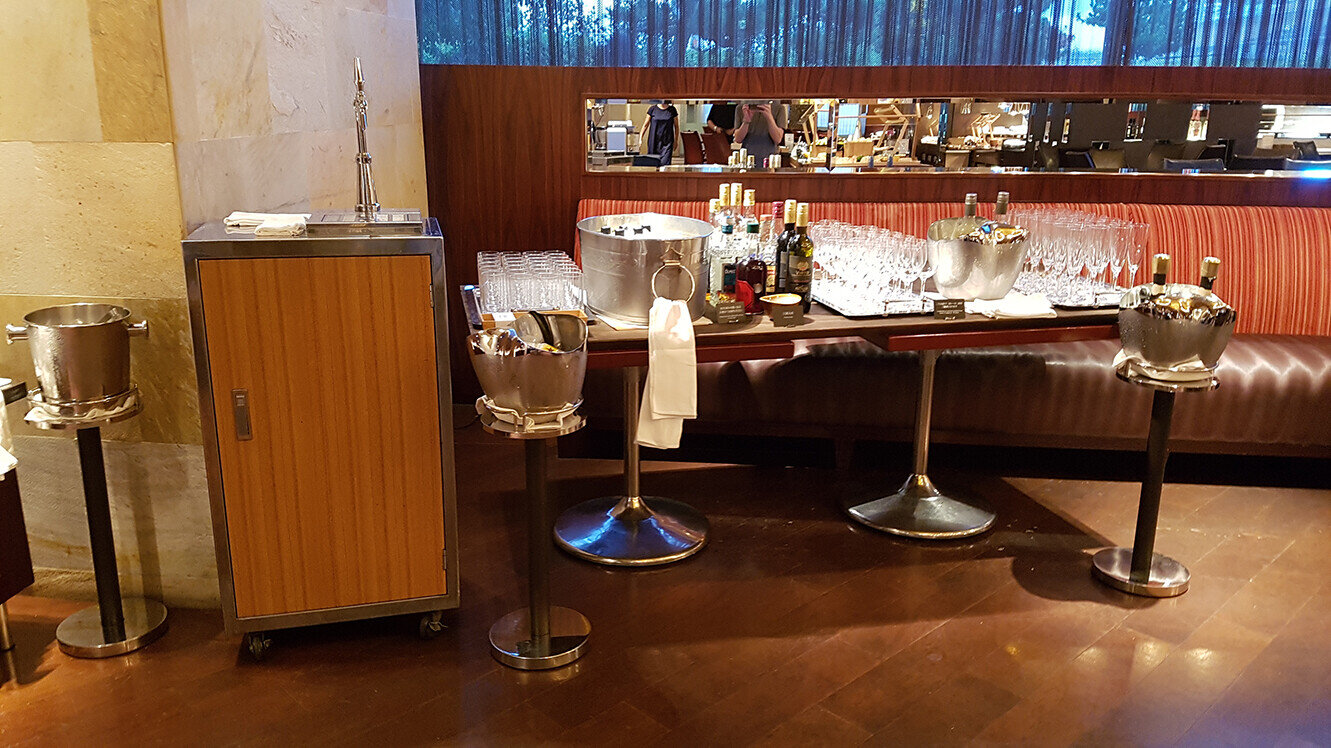 Cocktail / dinner time is also the same buffet style. There's disposable gloves and your own tongs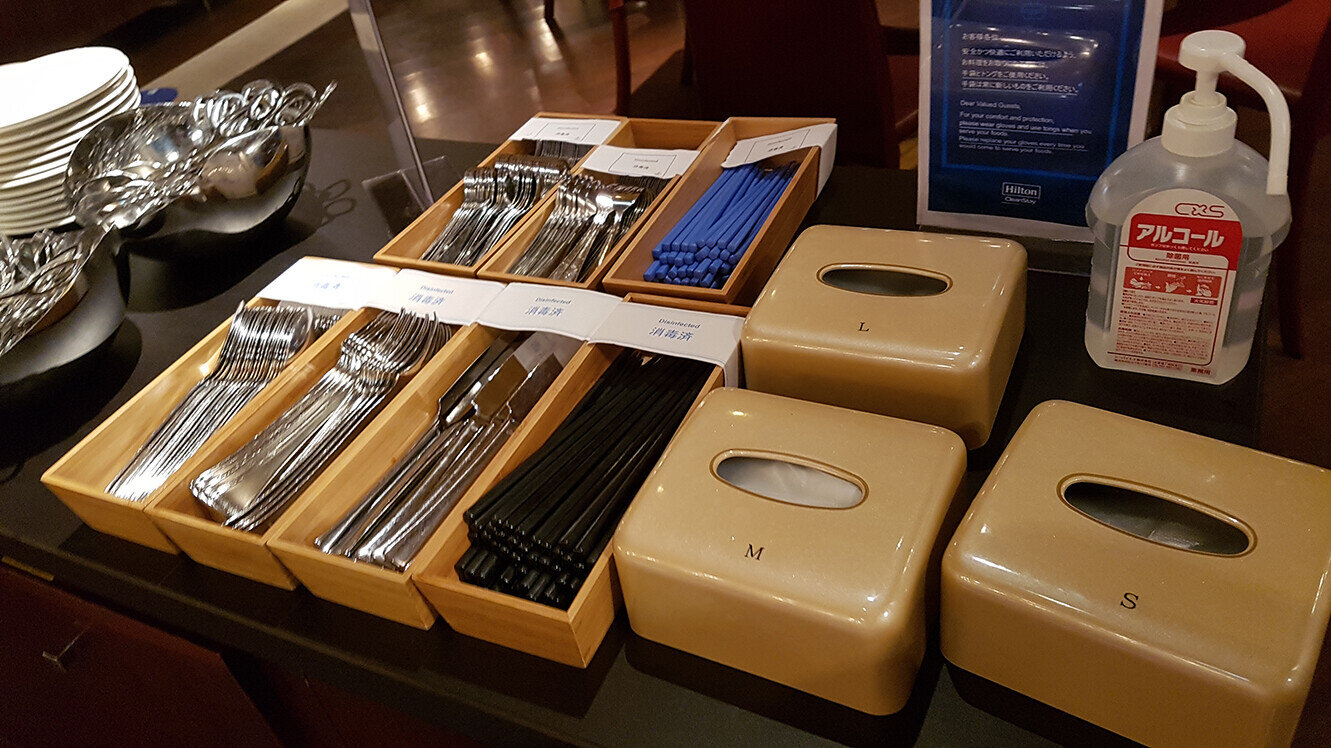 There's an acrylic panel kind of covering the top of the food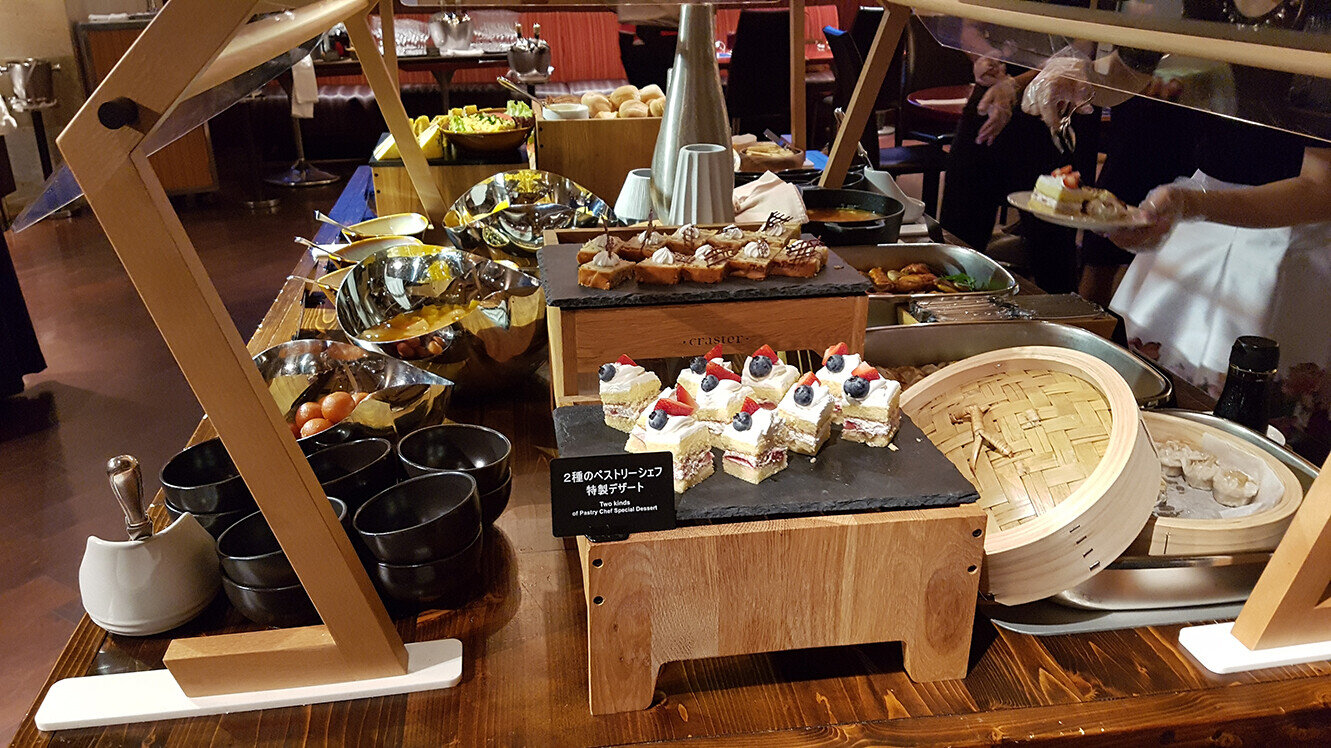 and social distance markings everywhere including the lifts.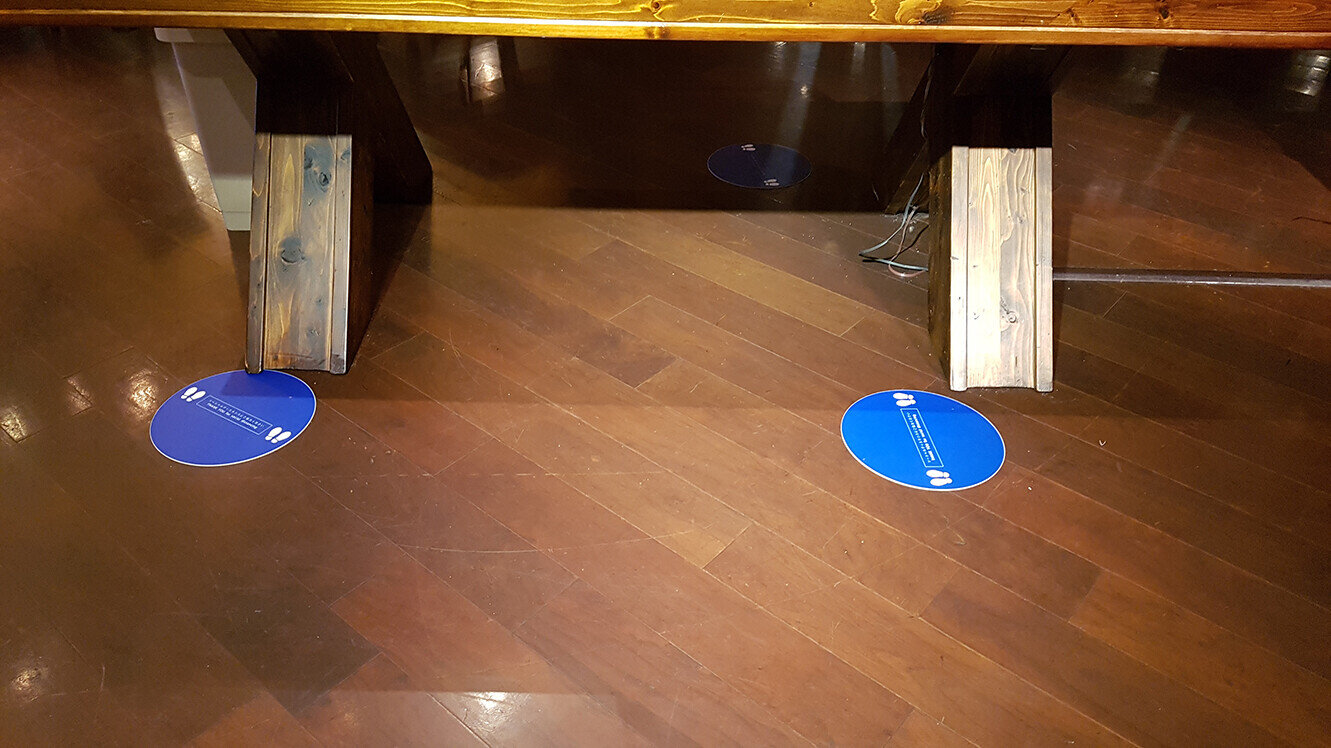 Breakfast is the same as before and again with the same countermeasures as above.
They had those Hilton CleanStay labels everywhere around the room and other rooms also had the CleanStay door sticker.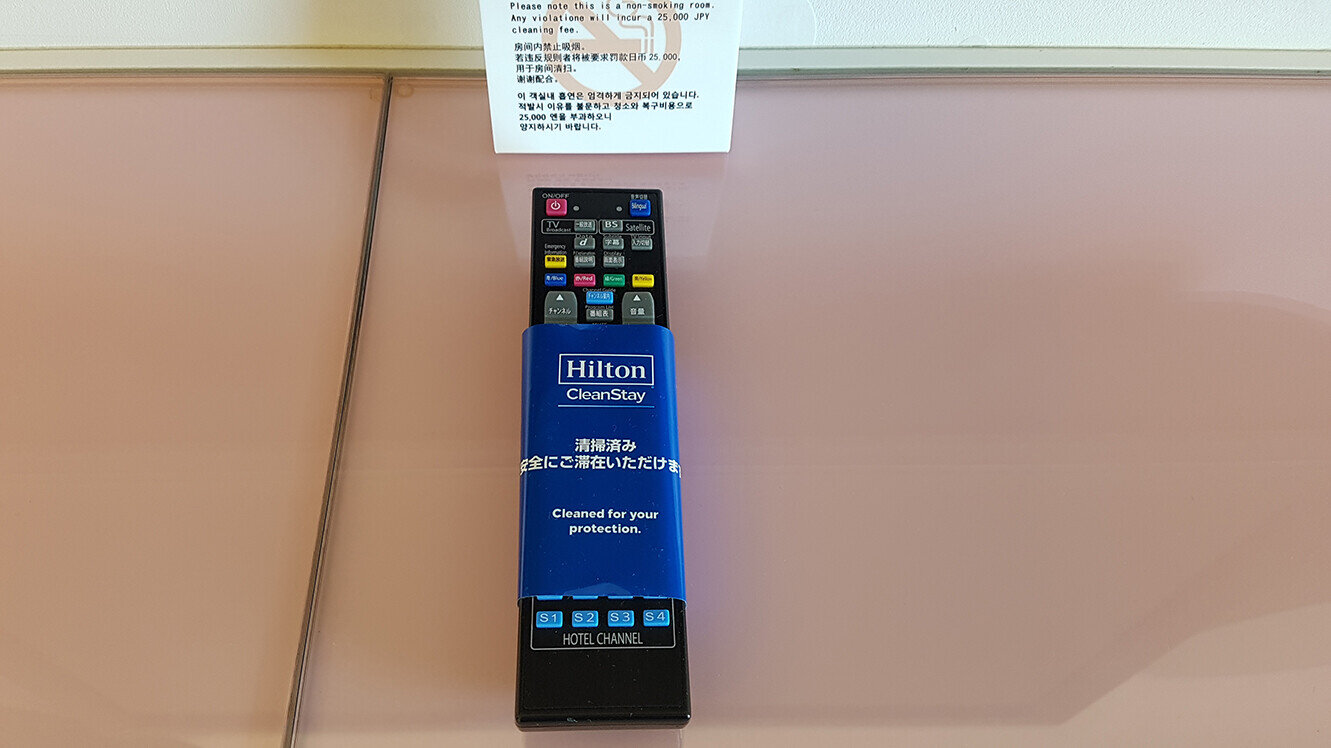 Besides that, not much else has changed. They upgraded the lifts now so that you need to tap the key to use it. And if you have Park View, you'll see lots of construction work as it appears Disney Sea is expanding. Not that it'll get in the way of seeing the fireworks, for now anyway.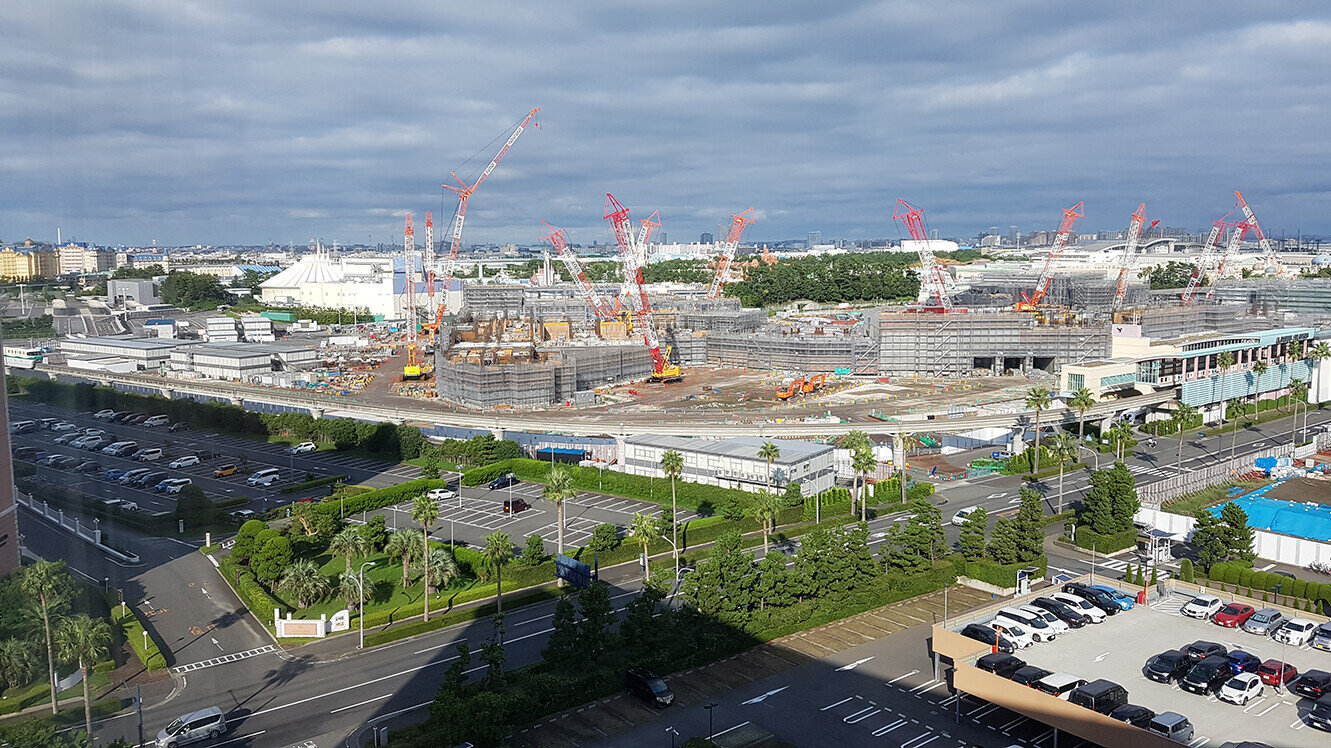 And for anyone interested, a new Toy Story theme hotel is being built next door.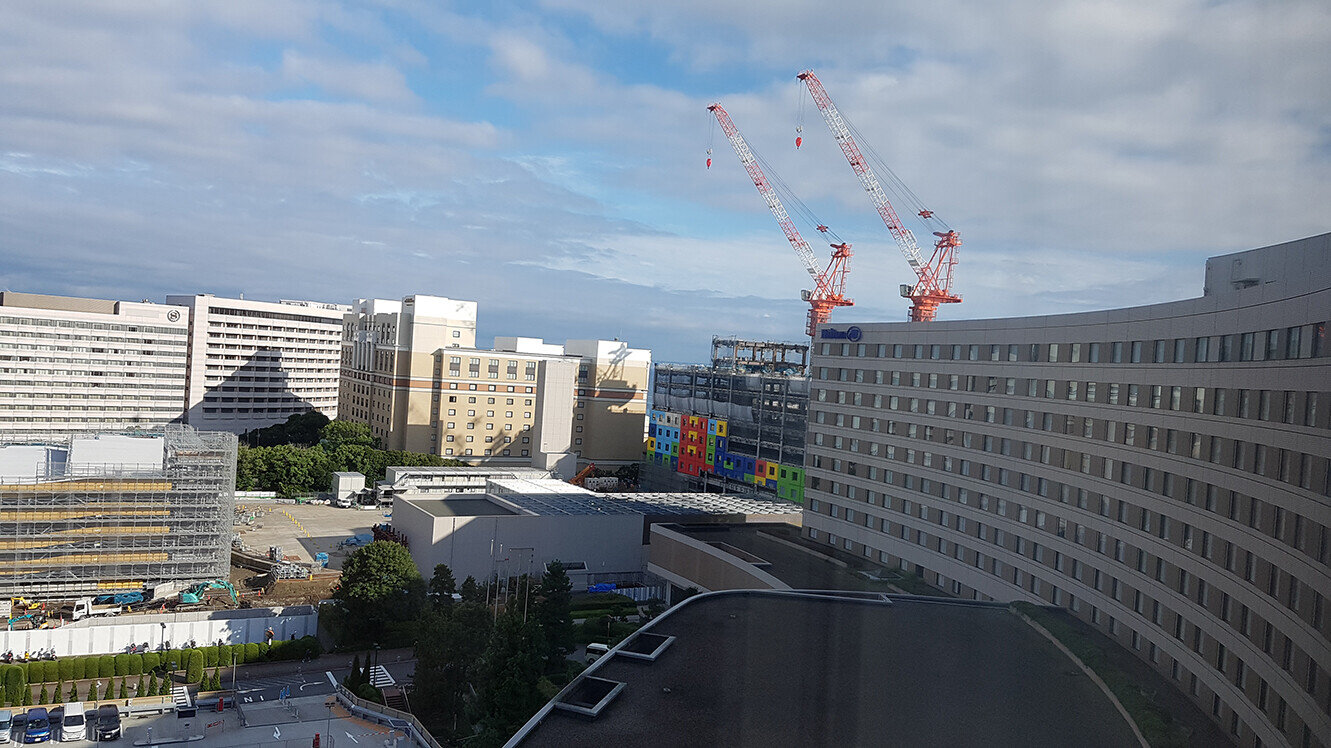 Conclusion
Overall, not much has changed except now you have your own tongs and disposable gloves to use for the buffet and required to wear a mask (although they don't strictly enforce this). Not sure when this setup will be in place until but given the current situation, it'll probably be at least until the end of 2021 before it goes back to what it was before (if it even does). You can still definitely enjoy the overall experience even though it has changed a bit and it's perfect for a staycation weekend getaway to relax.