Pullman Tokyo Tamachi
Pullman Hotels are part of the Accor hotel chain and on the upper end of the scale. They generally offer a nice cosy and functional room nothing over the top and nothing to make the experience feel cheap.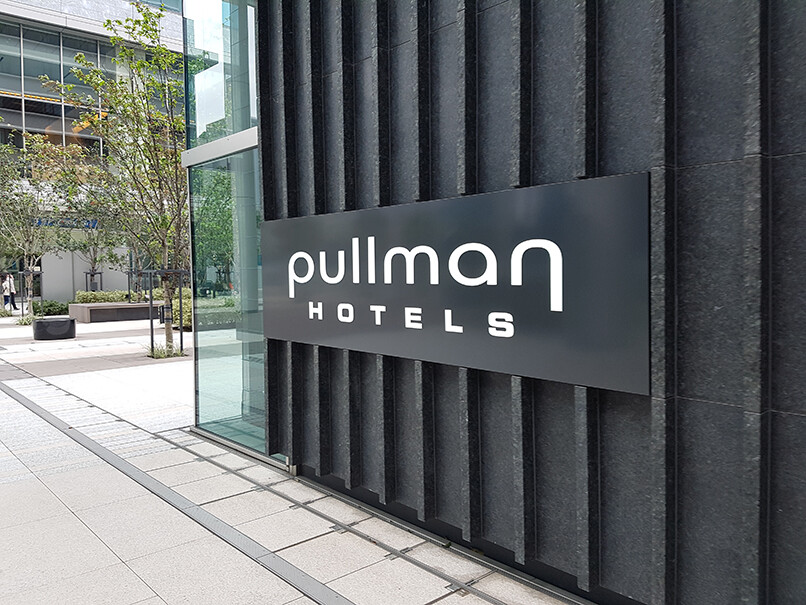 The hotel is only 9 stories tall and have 143 rooms and was opened in 2018 so it's still a fairly new hotel. It's got an Executive Lounge, restaurant and bar but opening hours are shortened and the bars are closed due to COVID. You best check the website for more details if you do wish to use the on site facilities. In the current situation, if you are a ALL member that gets a welcome drink, because the bar is closed, you will get a menu when you check-in and you need to call the front desk and place your order. They will then bring the drink up to your room.
Location and Facilities
The hotel is next to Tamachi station and also Mita station if coming by metro. It's only two stops from Shinagawa so if you are going south of Tokyo by bullet train early in the morning the next day, this is a convenient hotel for that.
I stayed here as the next morning I was catching a bullet train from Ueno and even that was less than 20 minutes away from Tamachi. There are new shops and office building next door with quite a few places to eat and the restaurants in the opposite building are quite good.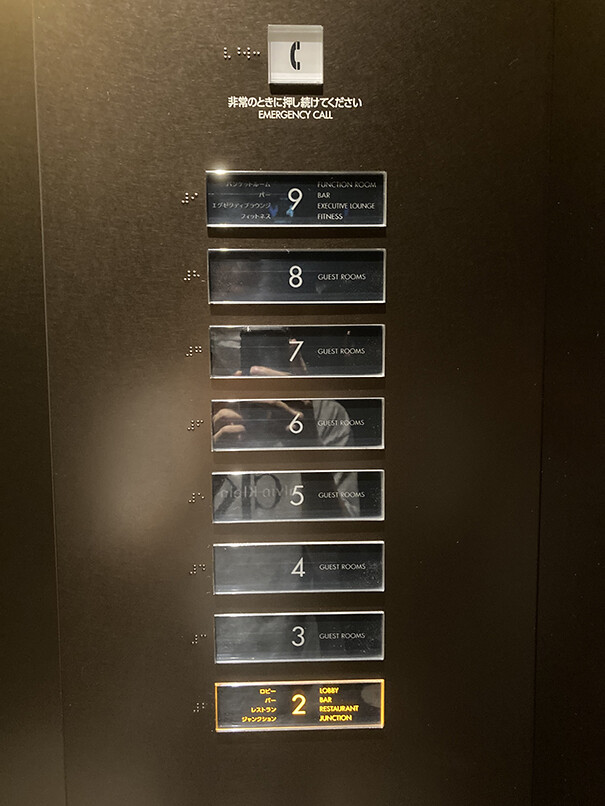 As you can see, it's quite a small hotel with facilities on the top floor and the restaurant on the first floor.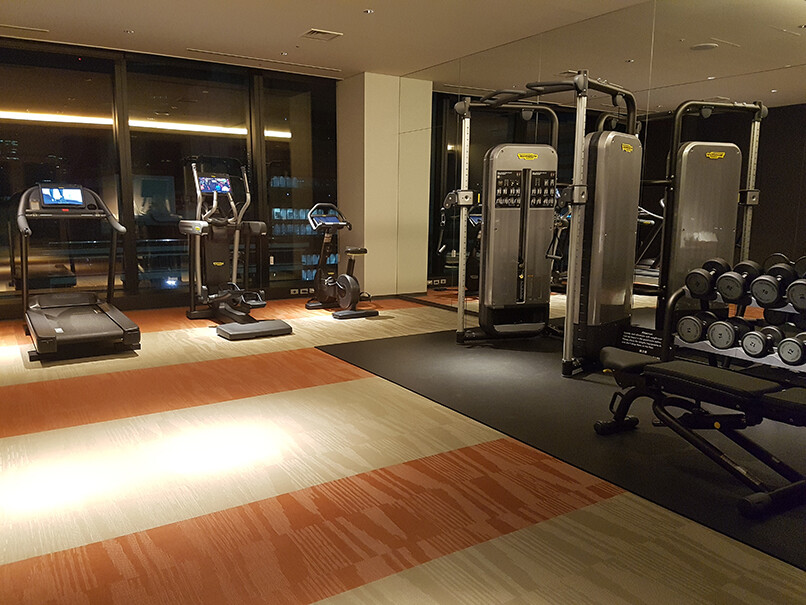 The gym is not big but given the number of rooms at the hotel, it's got decent equipment (this is about half of the entire gym).
The Room
Again, Pullman offers a nice stylish rooms which gives you exactly what you need for a comfortable stay. This hotel being only 9 stories with guest rooms between levels 3 and 8, there's not much of a view and it's next to the train station.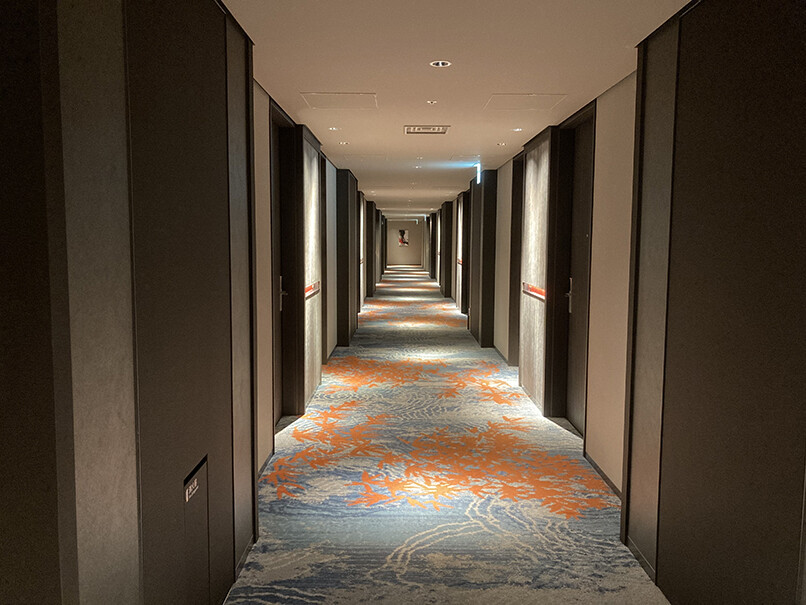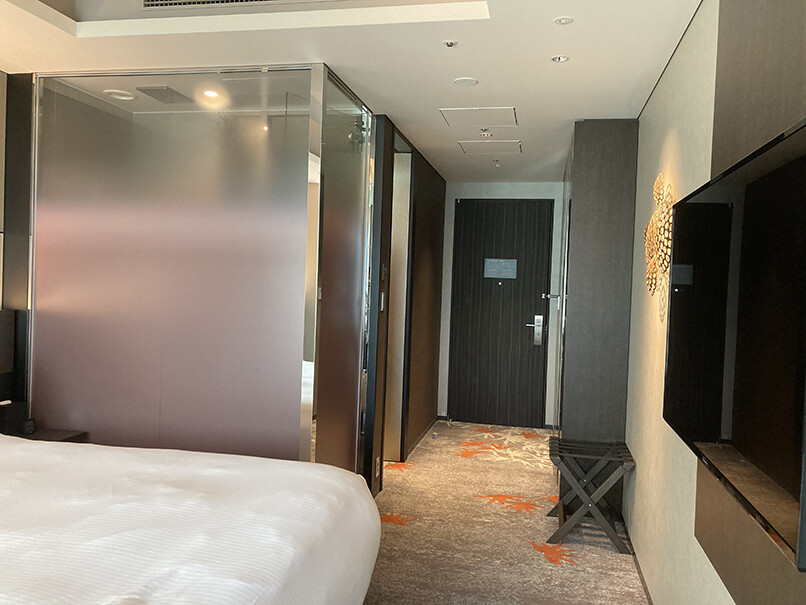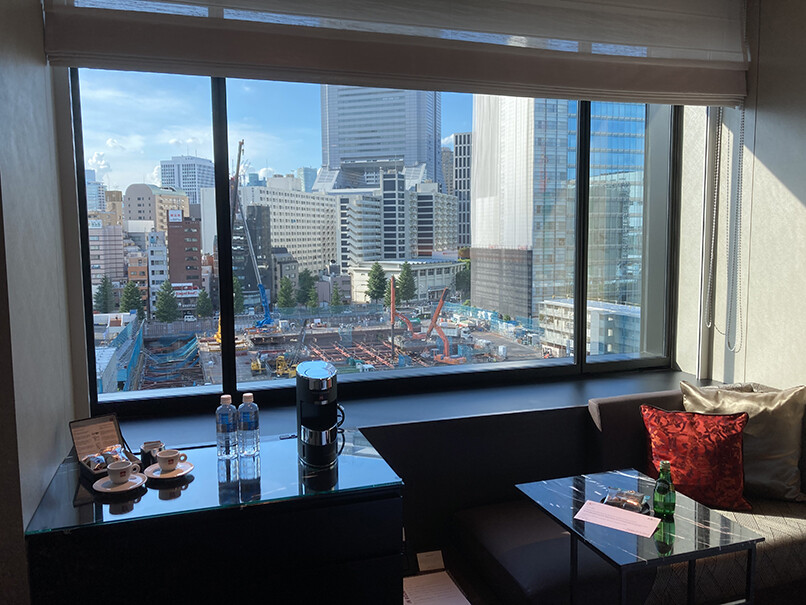 Rooms are reasonably sized with enough space to open up your suitcase unlike business hotels where space is limited even for walking around the room. Room amenities are what you would expect with hotels of this calibre including a coffee machine. There's a small sofa and desk by the window which is only useful if you need to do some work for a short time. It's not very practical if you need to do something for a long time. Even though my room is on the 6th floor and next to the train station, I could not hear the trains to interfere with my sleep unlike the Peninsula Tokyo which has horrible sound proofing (you can read the review on this site as well).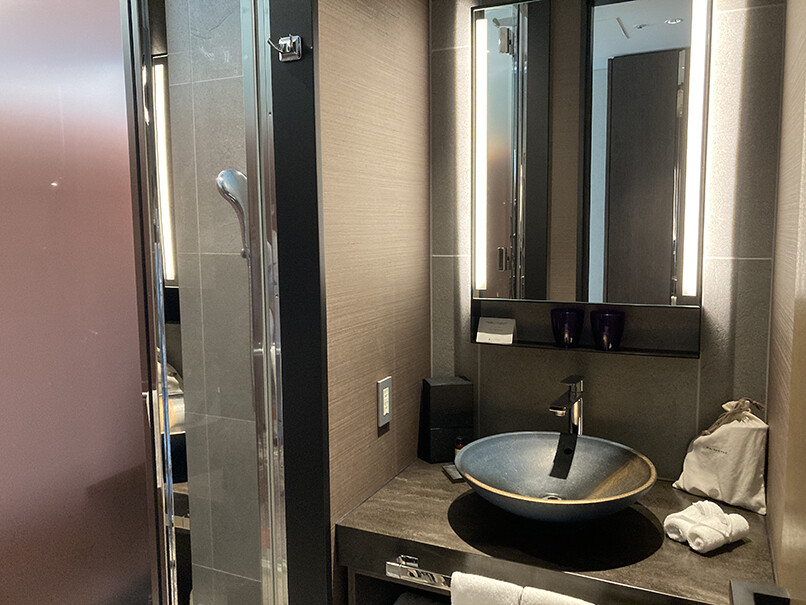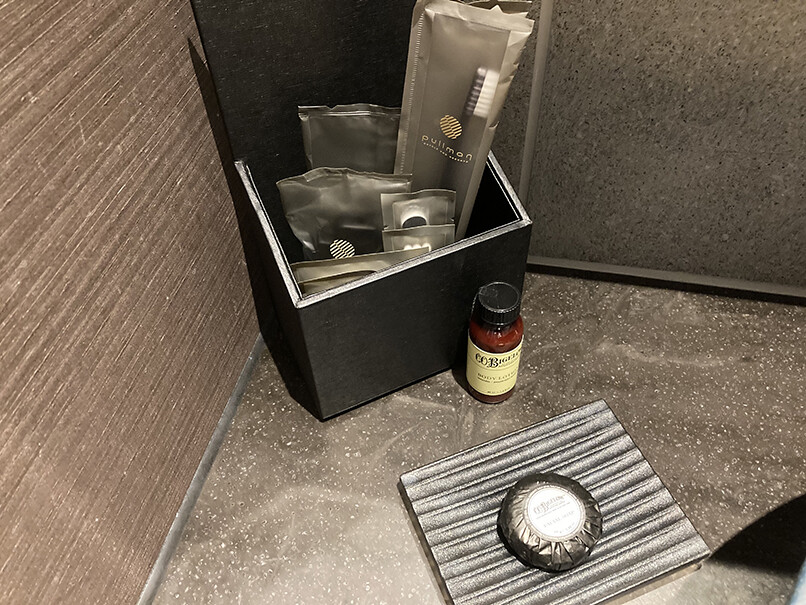 You also get the standard toiletries and can request from the front desk mouthwash and a small cosmetic pack which includes face lotion.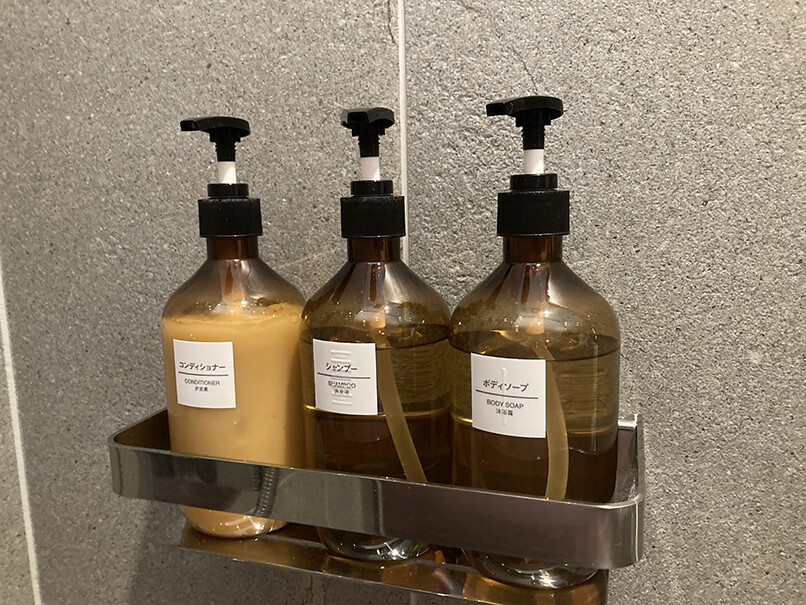 The hotel has removed the small mini bottles for the body soap, shampoo and conditioner which is much better for the environment but it kind of cheapens the feel just a little bit. I guess we'll get used to it and it does have a good cause then why not. The body lotion is still in a mini bottle you can take with you.
Conclusion
Staff are all helpful and responsive and the Pullman is perfect if you want a good functional hotel that is close to the train station with easy access to other stations where the bullet train stops. It's stylish and big enough so you don't feel like you're staying at a business hotel and have all the amenities you would expect.