Conrad Tokyo
Conrad is on the higher end within the Hilton Hotels chain of brands. While the Conrad Osaka is relatively new, Tokyo is 15 years old but if you are just at the lobby and the restaurants, you won't notice it. The entry to the hotel is a small entrance where once inside, you'll take an elevator up to the lobby where a different set of lifts take you to your room.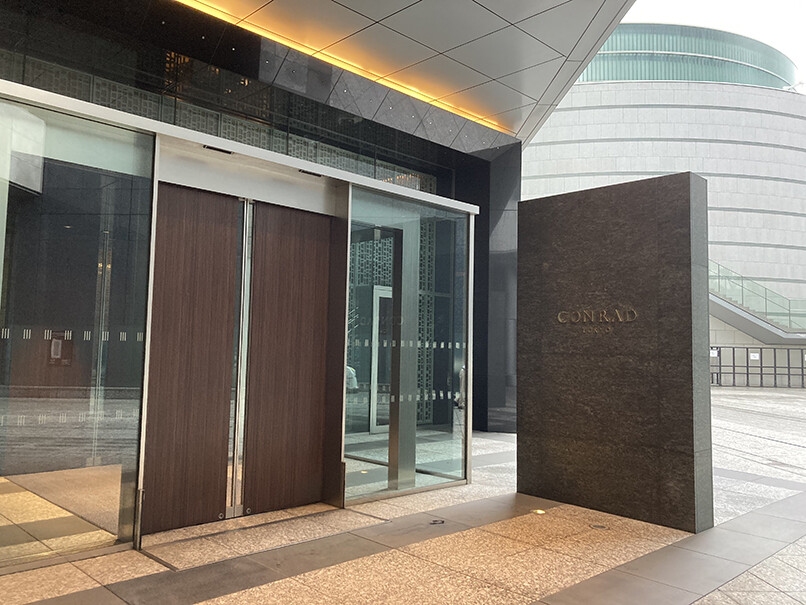 Location
Like Andaz, Conrad is located near Shimbashi station but on the other side and close to the bay and next to Hamarikyu Gardens which is quite a big garden for those who enjoy a nice stroll.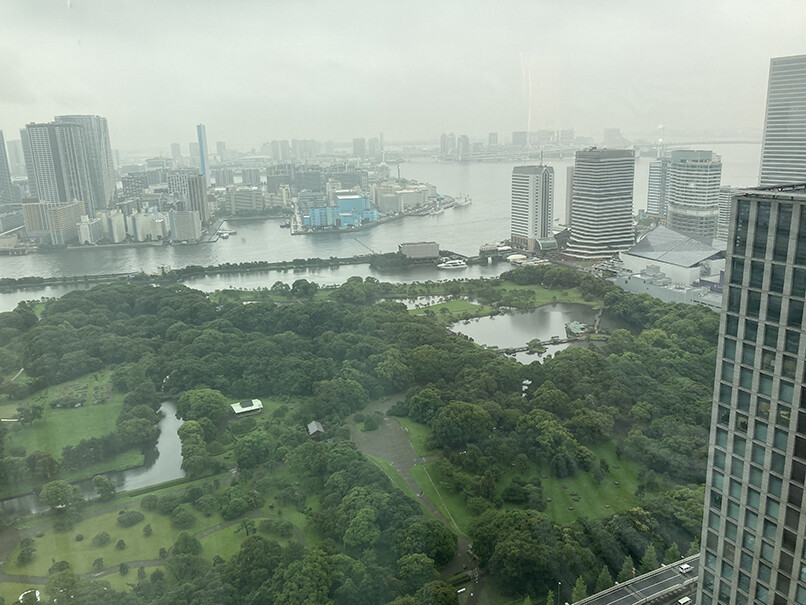 There are many lines that take you to Shimbashi station such as JR, Metro and Yurikamome which runs through to Odaiba, a major tourist spot. The hotel is next to Caretta Shiodome shopping centre so there's plenty to do and many restaurant choices.
The Hotel
There's an Executive Lounge here so if you booked an Executive room, are a Diamond member or lucky enough to be upgraded to an Executive room, you can use the lounge for free. If you've used Hilton and Conrad lounges before, you would be familiar and it's the standard affair here, with breakfast, afternoon tea and cocktail time. Not sure if it's because of COVID but there wasn't a lot of selection at cocktail time, normally it would be enough to fill me up for dinner, so I went down to the mall next door for some more snacks afterwards.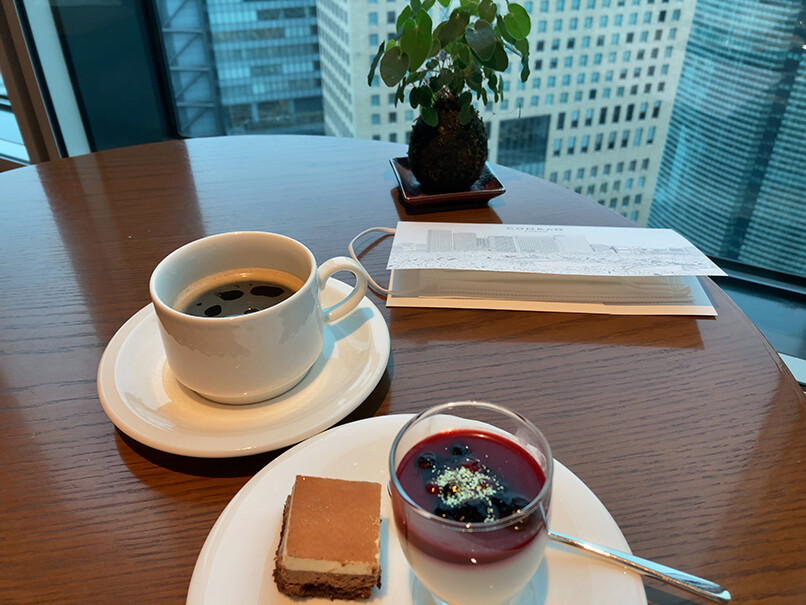 There's also a gym and pool on the 29th floor. There wasn't many people early in the morning but it did get a little busy towards the end as we were leaving about 10am.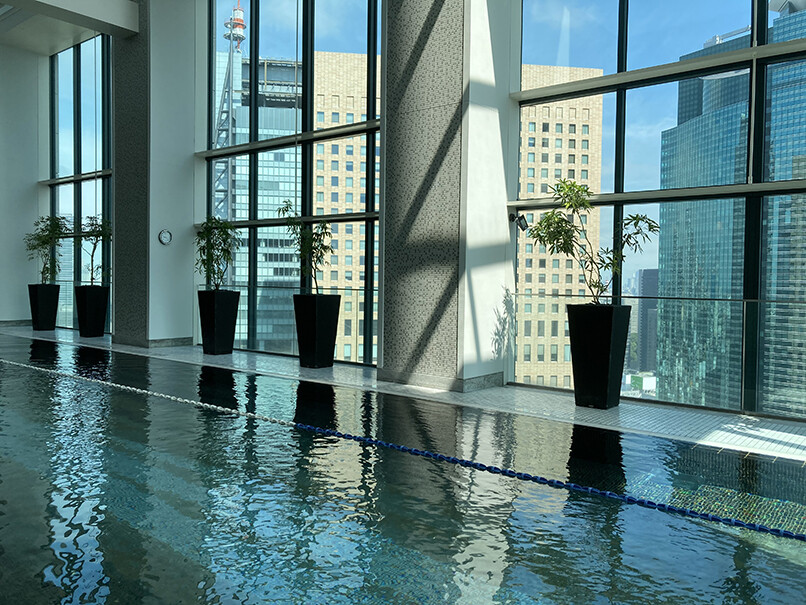 The Room
Got the Bay View room and as expected you can see Odaiba and Rainbow bridge when weather permits. It's reasonably big with a sofa along the window for you to enjoy the view. As a Diamond, I did try and ask politely to see if they can upgrade to a suite but they said it was all full and it was busy...even though I checked there were at least 3 suites available to reserve. I guess I'm not their target market to try and woo me for future business.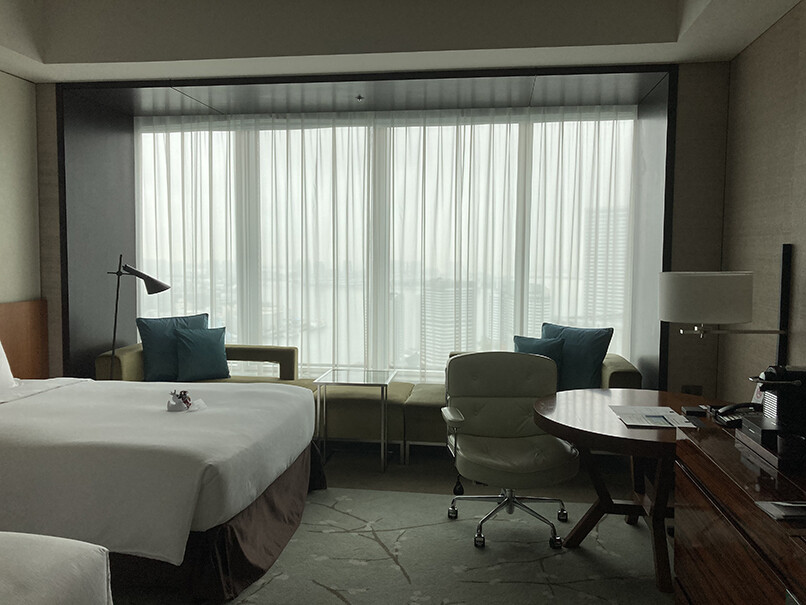 All the blinds including the bathroom blind are controlled via switches. The switch for the bathroom is inside the bathroom so you don't have to worry about your friends peeking. There is also a shower if you don't feel like a bath.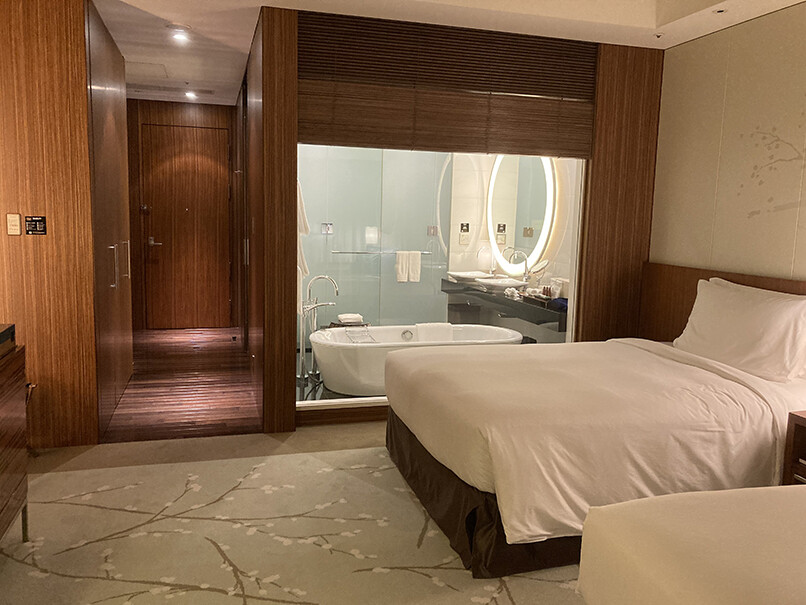 The room still looks relatively new and clean however, there are signs of wear where it matters the most I think. At first, I couldn't find the controls for the blinds and didn't want to touch the switches without knowing what they were but finally took the plunge. The two big dials are for the outside and inside curtains. As you can see, the English and Japanese are totally unreadable. The main light controls near the door was also the same.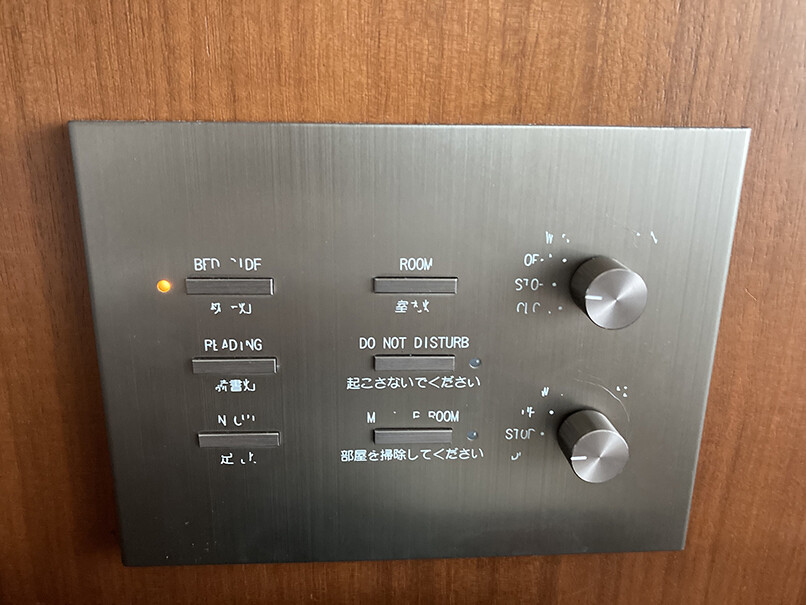 And of course, you get the famous Conrad bear and Duck.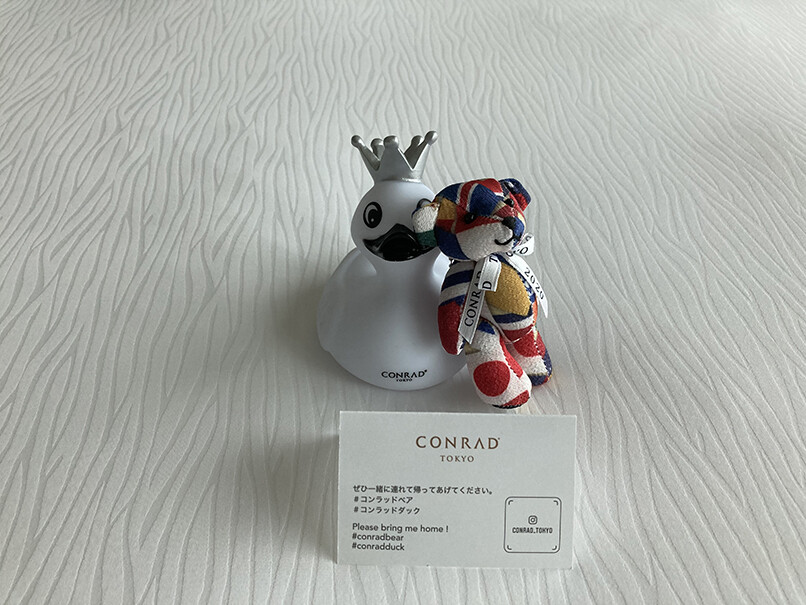 Food
Breakfast was buffet style plus one dish from the menu with a decent selection of Western and Eastern style. I don't think you'll go hungry with the choice and amounts available.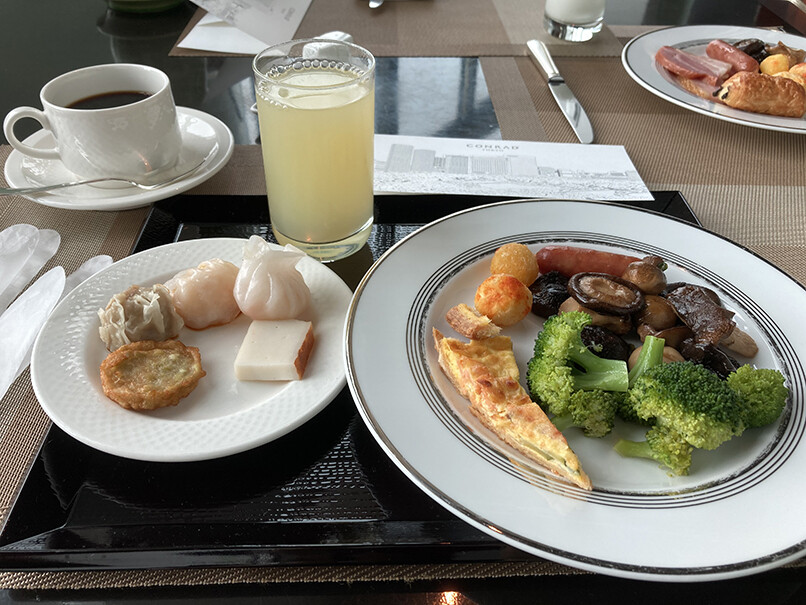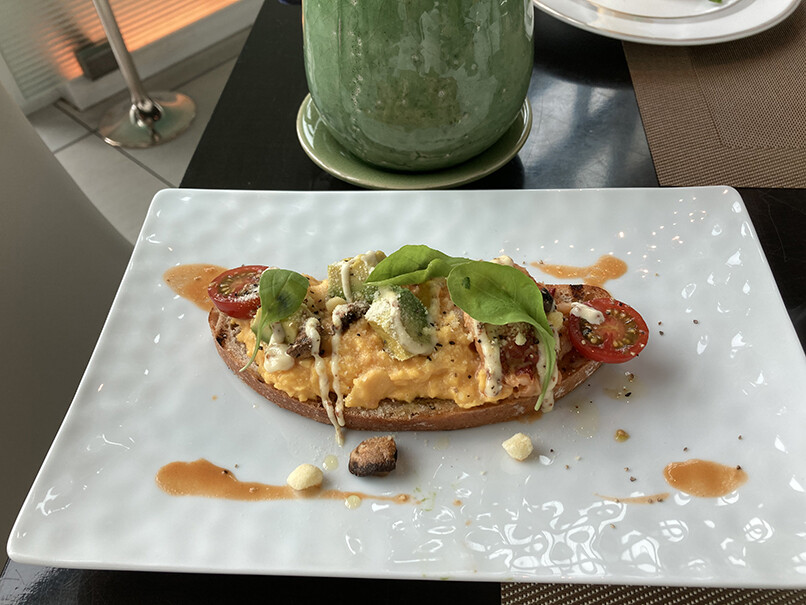 There's two sides to the restaurant and it's quite spacious with a nice view.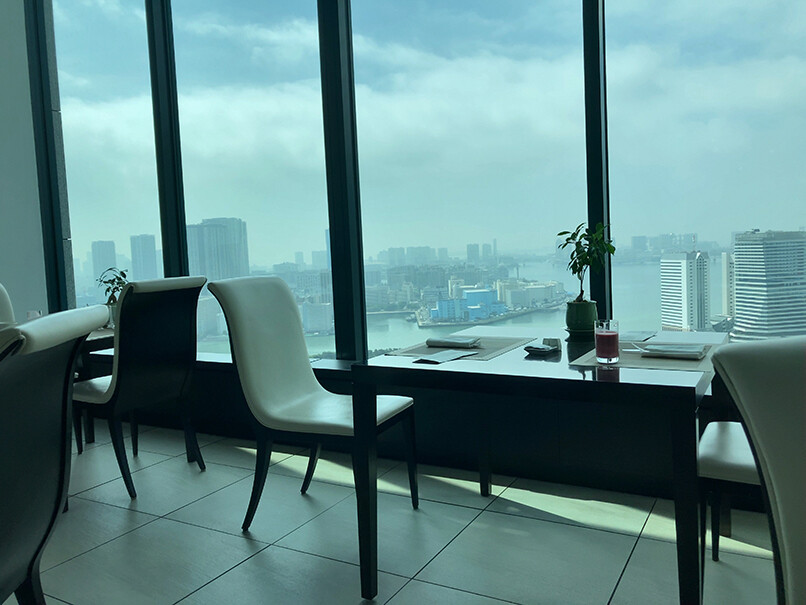 At the time of my stay, they were doing a collaboration with Jimmy Choo for afternoon tea so I thought I'll give it a go. It's at the restaurant next to the lobby and even though it was full, it wasn't noisy at all since it's got a very high ceiling.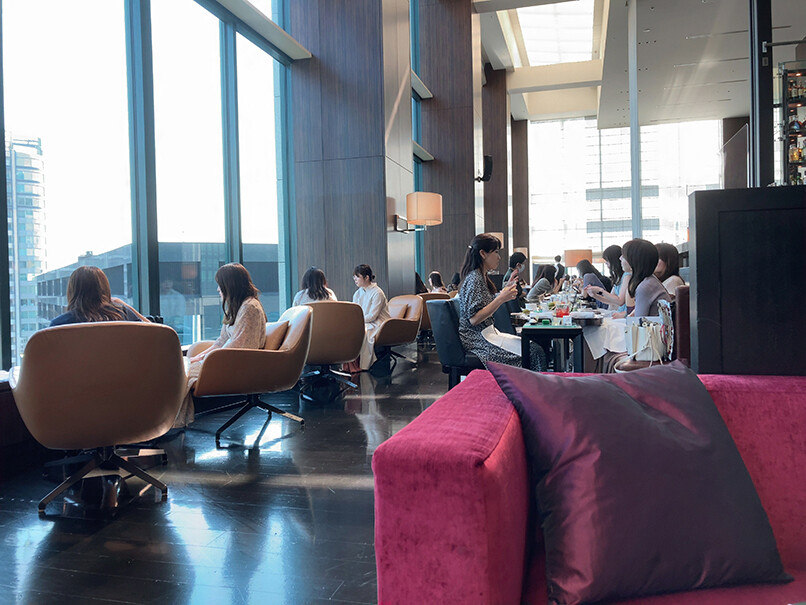 The afternoon tea itself was ok but I probably wouldn't try it again. It's a bit on the expensive side with the cheapest plan being 6500 yen and some were too sweet. With all you can drink for 90 minutes, staff were very nice and observant and once drinks ran out, they came and asked for our next order.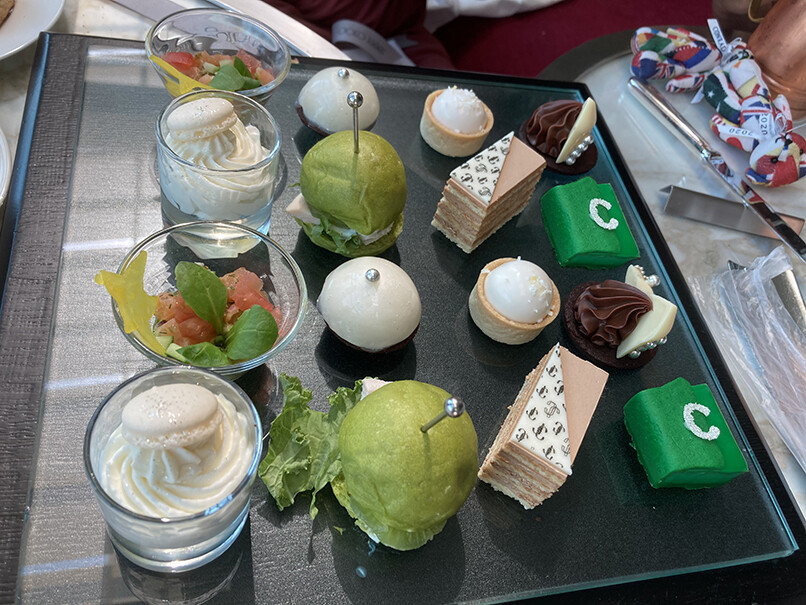 Conclusion
This is a very nice hotel with good facilities and service and would recommend it with its familiar feel and service as expected on Conrad. The food are nice even though the lounge was a bit lacking in variety. On the outside, it's still a very modern hotel but after 15 years, it does show its age a bit with the controls in the room being unreadable. Service at the lounge and the restaurant is very good and all staff are helpful and willing to help with a smile. A little disappointed they didn't give me a suite to try given there were so many available but it's not like I was entitled to it so can't really complain. I guess they could have tried to wow me for this one night stay but without it, this is just one of the hotels on my list to stay in Tokyo rather than the hotel to stay.