A great value travel card
To get the bad news out of the way, this card is one of the most expensive card in the Australian market with an annual fee of $1,450. However having said that, if you can make use of the benefits that come with this card, it actually represents amazing value and you might effectively end up not even having to pay the annual fee. So time for the good news.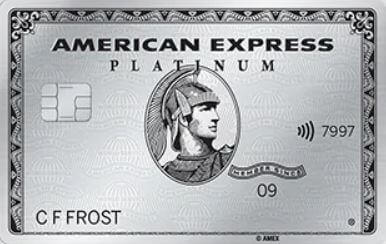 The Points
The card earns 2.25 points per $1 in general. "In general" because it only earns 1 point per $1 with government bodies like paying your ATO bill. This equates to an effective 1.125 airline miles per $1 as the transfer rate is generally 2:1. You can transfer to 10 airlines which are:
- Qantas Frequent Flyer
- Virgin Australia Velocity Frequent Flyer
- Singapore Airlines KrisFlyer
- Cathay Pacific Asia Miles
- Emirates Skywards
- Etihad Guest
- THAI Royal Orchid Plus
- Malaysia Airlines Enrich
- Air New Zealand Airpoints
- Virgin Atlantic Flying Club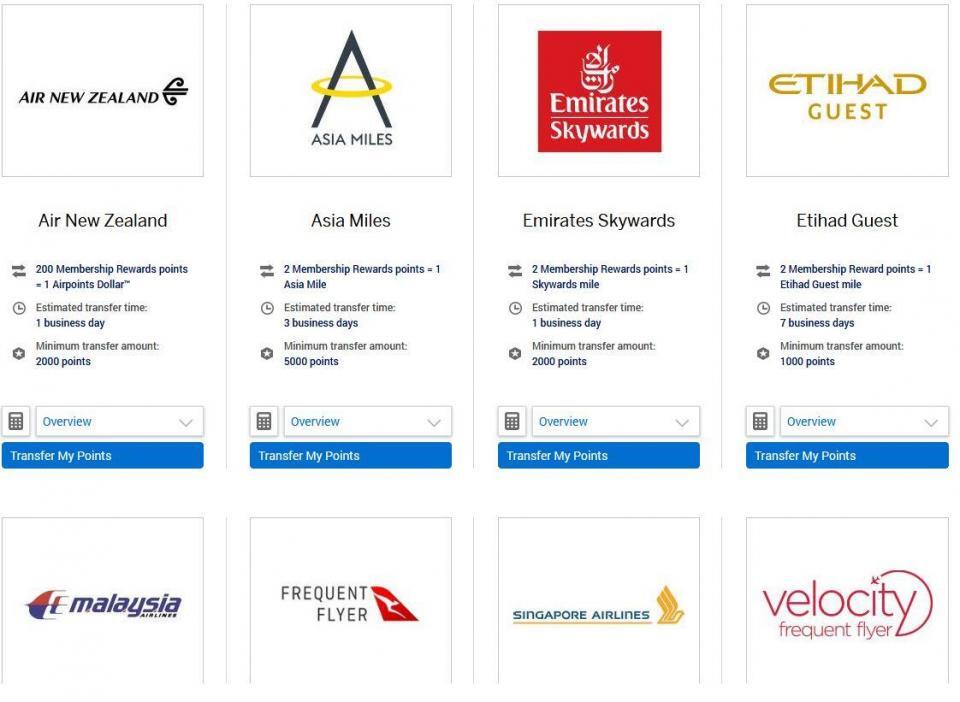 Besides airlines, you can also transfer to hotels (Hilton and Marriott) but that's not recommended as the redemption value makes it not worth it compared to airlines unless you only need to top-up your hotel account.  You can of course also use the points to pay for purchases or redeem for other goods on the Amex Membership Rewards website but that provides even less value so it's best to save your points for airlines.
This card is also a rare breed when it comes to Qantas points because you are earning Amex points which you can transfer to Qantas when you want rather than a direct earn and sweep to your Qantas account every month. Qantas from time to time have transfer bonuses (transfer x amount of points for a x% bonus) so you will be able to make use of that while other direct Qantas earn cards cannot.
The Benefits
Besides the obvious benefit of earning points, the card has an array of benefits. The card allows for four supplementary card holders for free so to make full use of the benefits that come with this card, it's best to apply for the supplementary cards. As this is a Charge card, you have to pay off the entire outstanding amount every month...which is why this also comes with a complimentary credit card - the American Platinum Reserve. This is a free card as long as you hold the Platinum Charge card and also gives you four supplementary cards for free.
The Charge card also comes with an Australian Financial Review online subscription for all card holders so supplementary card holders can have their own account.
Further, you are eligible for all the cash backs that Amex have from time to time saving you more from your annual fee.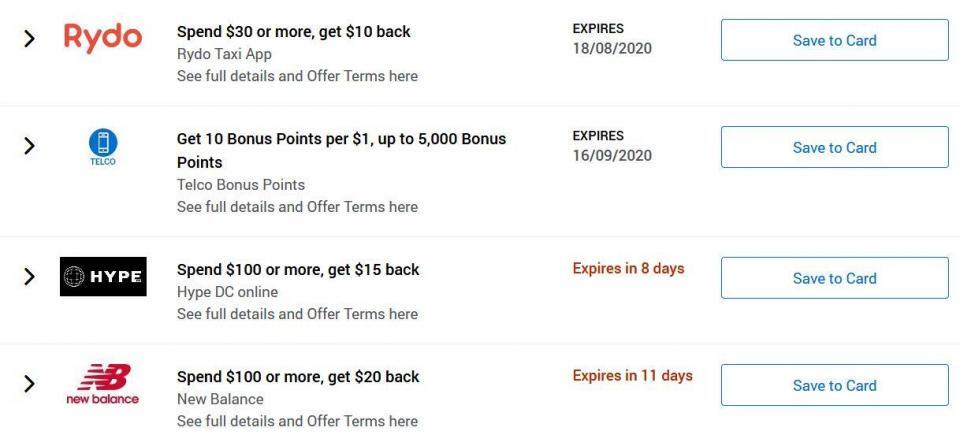 Offers can easily add up to a few hundred dollars saved especially when you include supplementary card holders.
However, the best benefits are the travel focus benefits that the card has.
The Travel Benefits
The card provides hotel statuses for Radisson, Marriott, Shangri-La and Hilton. Of the bunch, Hilton is likely the best of the bunch as you get instant Hilton Gold. Hilton Gold gives you room upgrades (when available) but best of all, free breakfast. With 2nd guest staying for free, this means you and your guest can have a free breakfast for every night you stay. You also get complimentary Accor Plus membership which if purchased separately costs $399. The membership gives you Silver status within the Accor ALL program and up to 50% off dining at participating hotel restaurants. Best of all, it comes with one free night to use across the Accor chain including Sofitel, Pullman and Swisstol.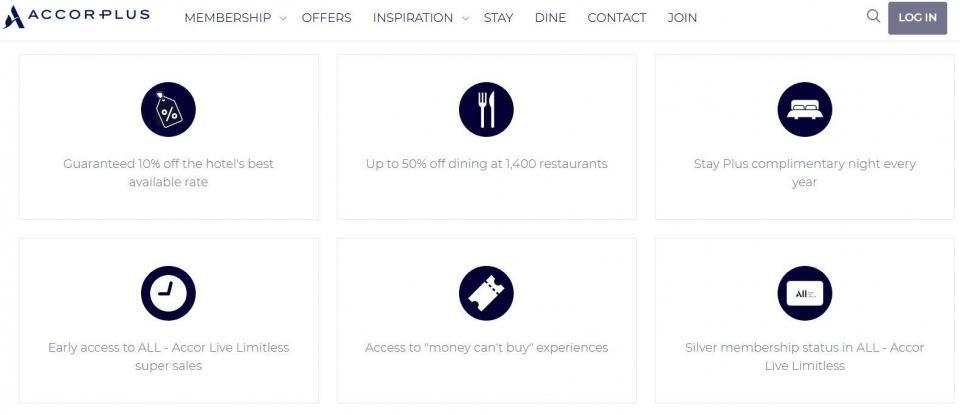 Besides hotels, the Platinum card also gives you access to airport lounges via Priority Pass. The main cardholder and one supplementary card holder gets membership which allows unlimited access and allows you to bring an additional guest. So a family of four can enter the lounge for free. On the downside, the Priority Pass membership provided by American Express does not allow 'non lounge experiences' meaning you can't use the Priority Pass at restaurants. Well, you can still use it but you'll have to pay the full price rather than it being free. By showing the Platinum card itself, you also get access to Centurion American Express lounges, Plaza Premium lounges, Delta Airline lounges (when travelling with Delta) and Virgin Australia lounges (when travelling domestic with Virgin - although what's going to happen now is still uncertain given Virgin's future).
The Charge card has a $450 Travel credit to use on Amex own travel website https://travel.americanexpress.com.au/apps/shopping/#/search/air which is best used for airfares as it's the same price as booking directly with the airline, saves you on the credit card fees charged by airlines and you get points and status whereas if book hotels, the hotels don't usually acknowledge your status unless you book direct through the hotel website. On top of this, the Platinum Reserve gives you another $400 Travel credit to use so if you can make use of the travel credits, that's already $850 in value that you would've used for airline tickets / hotels. The disadvantage of the travel credit is that it cannot be combined so if you are travelling with your partner, you have to purchase the tickets separately and then call the airline to 'combine' the bookings so you can sit together or if your ticket has seat selection, do that yourself online. Another advantage of purchasing airline tickets with American Express is the Platinum International Airline Program which provides a discount compared to booking directly with the airline for First and Business class tickets. Although it is advertised for only First and Business class, I've had times where Premium Economy and even Economy was cheaper than booking direct with the airline.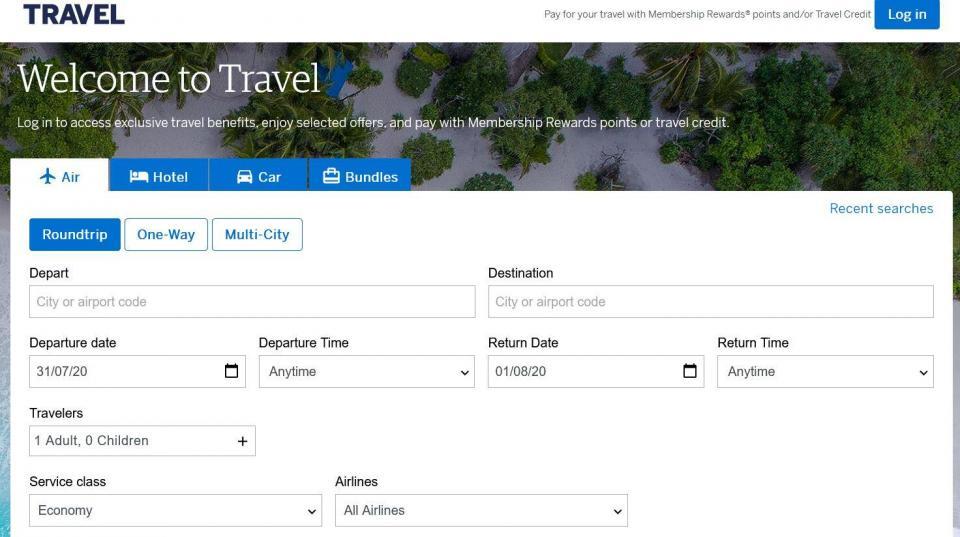 And finally, the travel insurance is quite decent. Some cards cover you just by holding the card while some require a prepayment of a certain amount. The Platinum Charge requires you to pay the return ticket with the card or you are also covered when you use Frequent flyer points. It also covers you if you can show that the airline does not accept American Express as a payment option. Although with all travel insurances, it's best to read the fine print to make sure that it's suitable for your situation and covers your trip.
Value Proposition
As first stated, the card costs $1,450. Some might like it just for a shiny metal card (a bit bulkier and heavier than plastic cards). However, if you can make use of the benefits, the annual fee is effectively free. As written above, the travel credits that come with the Charge and Reserve card is $850 so make use of that and you'll have an annual fee of $600. A free night at an Accor hotel such as Sofitel can easily go up to $300 so stay a night at a fancy Accor hotel and your annual fee now becomes $300.
If you don't have any lounge access with your airline, a lounge visit I value at around $20 per person as that's around the cost of a meal at the airport. So two people for $40, round trip $80. Now your annual fee is down to $220. Stay for a few nights at a Hilton hotel and save another $20 per person on breakfast and you're almost break even. Finally, making use of the cash backs such as the random offers that appear in your account or the annual Shop Small promotions and American Express is literally paying you to use the card. This is not including all the other things like Australian Financial Review membership and travel insurance.
Conclusion
Overall, whether you can get value out of this card is obviously based on your lifestyle and whether you can maximise the benefits. This is a very travel centric card so right now, it might not be the best time to be holding this card. However, as part of American Express response to the current worldwide climate of zero travelling, it has provided card holders with a spend $400 and get $400 back at supermarkets as well as double points earn and redemption promotion (which effectively equates to 4.5% off your purchase). Hopefully they will continue to roll out promotions to help soften the annual fee until travelling is resumed.
If you have found this write-up useful and want to contribute back, feel free to use this referral link which gives you additional sign on bonus points compared to applying directly via their website.